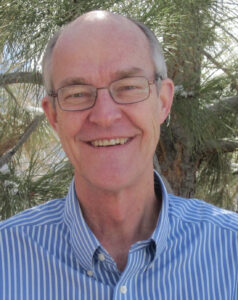 Tom Leversee, LCSW, has over 38 years of clinical and administrative experience in the Colorado Division of Youth Corrections (DYC) and in private practice, including over 27 years of clinical, supervisory and administrative, writing, and policy work focused on sexually abusive youth.
Tom ended his career with DYC in July of 2008 and is currently an independent contractor providing consultation, training, and clinical services for at risk youth, including:
Individual therapy
Offense-specific evaluations
Training
Clinical Supervision
Consultation
Program Development
Tom is also an adjunct professor at the Graduate School of Social Work at the University of Denver. He teaches Prevention and Treatment of Juvenile Delinquency and Youth Violence and Forensic Orientation in Social Work Practice. He is also a Board member of the Colorado Sex Offender Management Board and the Association for the Treatment of Sexual Abusers (ATSA)
Mission Statement
To provide best practices clinical services that facilitate youth in moving to a non-abusive, normative path of development
To educate and train students and clinical professionals to enhance their understanding of the differential developmental pathways that lead to abusive and delinquent behavior and enhance their ability to provide best practice, empirically informed interventions.
To support the formulation of policy responses to sexually abusive behavior and general delinquency that are consistent with the research regarding what we know about these populations.
Tom's numerous publications include books, chapters, and journal articles. He joined Gail Ryan and Sandy Lane as editors/authors of the third edition of Juvenile Sexual Offending: Causes, Consequences, and Correction. Tom also is the author of the offense specific group curriculum Moving Beyond Sexually Abusive Behavior and the accompanying Moving Beyond student manual.
Tom has conducted extensive training focused on sexually abusive adolescents and delinquent youth, including the keynote address at Juvenile Sex Offender Management in the Age of SORNA conference in April 2010 and the plenary address at the NAPN Conference in Denver in February 2010.
Awards
2019 National Adolescent Perpetration Network (NAPN) C. Henry Kempe Lifetime Achievement Award
2012 National Adolescent Perpetration Network (NAPN): In recognition of commitment to the continued delivery of Academic Coursework for professionals working to stop juvenile perpetration of sexual abuse
2010 Gary Burgin Leadership Award by the Colorado Sex Offender Management Board
2008 George Kerin Lifetime Achievement Award by the Colorado Child and Adolescent Mental Health Coalition
2005 National Adolescent Perpetration Network (NAPN) Pioneer Award: Celebrating 21 years of unique contributions to prevent perpetration of sexual abuse
Boards
Served on the Colorado Sex Offender Management Board for six years
Chair of the National Adolescent Perpetration Network Advisory Committee
Served on the Board for the Association for the Treatment of Sexual Abusers (ATSA) for six years
Memberships in Professional Societies
Member of the National Association of Social Workers (NASW)
Clinical Member of the Association for the Treatment of Sexual Abusers (ATSA)
Association for the Treatment of Sexual Abusers (ATSA) Fellow
Education
Masters in Social Work
Concentration: Children, Youth, and Families
University of Denver- June 1993
Bachelor of Arts in Social Work
Colorado State University- December 1973