Training
Tom has extensive experience conducting training. Training is tailored to meet the specific needs of the agency or organization and may range from a brief workshop to several days.
Consultation
Tom is experienced in leading teams of professionals charged with treating and supervising sexually abusive youth. Tom is currently serving as a consultant for the Arizona Juvenile Justice Service Division. This initiative seeks to promote system change by providing clear direction, training, mentoring, and support to assist judges, probation officers, treatment providers, evaluators, and other key stakeholders with implementing an evidence-based model of assessing, treating, and supervising Juveniles Who Commit Sexually Abusive Behaviors (JSAB).
Program Development & Evaluation
Program development includes the evaluation of conceptual frameworks, content, curricula, modalities, and practices. The goal is to design and implement programming that is consistent with research and best practices.
Clinical Supervision
Tom has provided clinical supervision for graduate students, professionals seeking licensure, and therapists seeking to become Sex Offender Management Board approved treatment providers. Tom is available to provide contractual clinical supervision for agencies or individuals.
Publications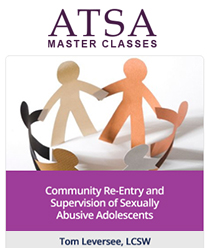 Community Re-Entry and Supervision of Sexually Abusive Adolescents – ATSA (atsa-training.com)
This ATSA Master Class presents content relevant to adolescents being paroled or stepping-down from youth corrections facilities as well as youth under the jurisdiction of probation and/or human services who are transitioning from residential programs into the community.  Read More →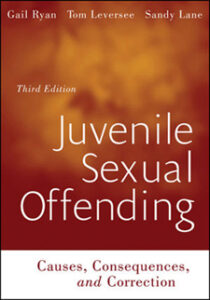 Juvenile Sexual Offending: Causes, Consequences, and Correction, 3rd Edition | Wiley by Gail Ryan, Tom Leversee and Sandy Lane

The new edition of Juvenile Sexual Offending provides a research-based, goal-oriented approach to the assessment, treatment, supervision, and care of this difficult population. Read More →